Uniform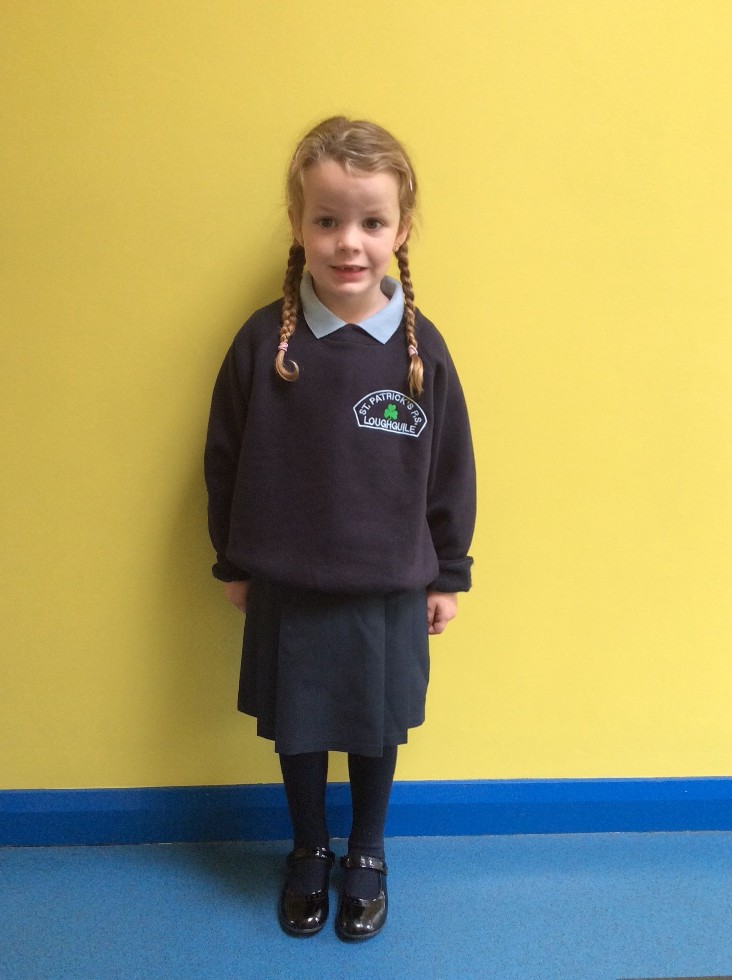 SCHOOL UNIFORM
It is important that every child wears the school uniform. We
are proud of our uniform which reflects the individuality of our school.
Girls Boys
School sweatshirts School sweatshirts
Blue polo shirt/blouse Blue polo shirt
Navy skirt/pinafore Navy trousers
N.B We advocate plain bottoms and dark trainers with no visible logos.
PLEASE MARK YOUR CHILD'S NAME CLEARLY ON ALL ITEMS OF CLOTHING.
Uniforms can be purchased from Select Kidz, Ballymena or online from School Trends, www.schooltrendsonline.com
St Patrick's Primary School and Nursery Unit, 73 Shelton Rd, Loughguile, Ballymena BT44 9JR
Phone: 028 2764 1291